[ad_1]
TIADA angin, tiada ribut, apatah lagi desas desus percintaan, dua bintang yang berasal dari Singapura Atikah Suhaime dan penyanyi, Awi Rafael telah mengikat tali pertunangan.
Pengumuman itu dibuat sendiri oleh Atikah, 27 tahun melalui akaun Instagramnya lewat petang tadi.
Instagram Atikah Suhaime & Awi Rafael
"Yes auntie, I said yes to the proposal. Officially engaged to Awi Rafael.
"Terima kasih kepada semua yang membantu melancarkan perjalanan majlis," tulisnya.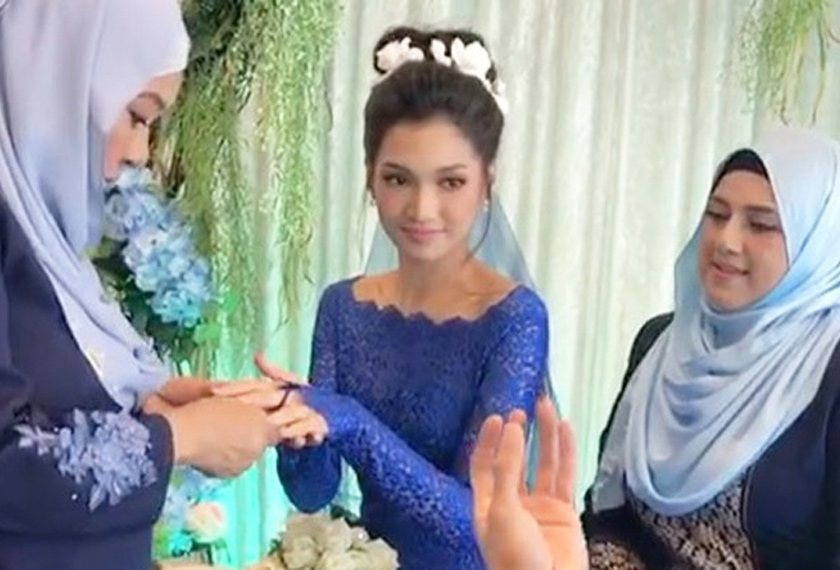 Kedua selebriti ini tidak pernah berkongsi apa-apa kisah percintaan mereka di media sosial.
Namun Awi ada beberapa kali memuat naik gambar bersama Atikah, namun tidak memberi bayangan apa-apa.
Manakala Atikah yang kini terpaksa menjadi pegawai pemasaran di negara kelahirannya sejak pertengahan tahun lalu, selepas enam bulan tiada tawaran berlakon, tidak pernah memuat naik apa-apa gambar bersama Awi.
Apa pun tahniah dari kami buat Atikah dan Awi.
[ad_2]